Skip to Content
Business Service Bonds Insurance Agency in Fullerton, CA
Offering Contract, Employee, & Surety Bonds for Employers
If you want your business to stand out from the competition, a business service bond might be precisely what you need. Lesron Insurance specializes in business service bonds for businesses in and around Los Angeles, CA. If your industry has a lot of competition, a business service bond could be the difference between winning a job or losing it to a competitor. Having a business service bond shows your company is trustworthy and credible. Taking this extra step can attract future clients and help you retain your current clientele. We invite you to learn a bit more about business service bonds and then get in touch with us to request a quote.
What Is a Business Service Bond?
A business service bond can help you win more jobs and offers other valuable benefits. If you own or operate a business that requires your employees to go into clients' homes or offices, a business service bond will protect your business against losses due to theft of a client's money, equipment, personal belongings, and supplies committed by any employees while on the customer's premises. We know you do everything you can to vet your employees and ensure you can trust them, but things happen from time to time. A business service bond is a type of surety bond that can give you a competitive advantage over other companies because it offers your customers or clients peace of mind and shows your business is trustworthy. The following types of companies may benefit from a business service bond:
General Contractors
Security Guard Services
Commercial Cleaners
Pest Control Services
Pool Cleaners
Painting Services
Appliance Repair Services
Home Catering Services
Housekeeping Services
Interior Decorators
Home Health Care Aides
House or Dog Sitters
And More
Which Bond Amount Should You Choose?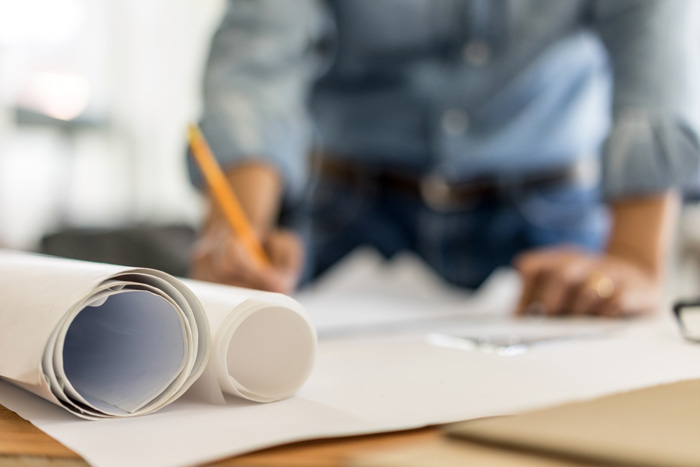 One of the most important considerations when determining how much business coverage you need is the types of locations in which your company provides service. Business service bonds protect your clients from any thefts committed by your employees, so certain types of businesses require greater amounts than others. Businesses that provide services to small residential locations may require $10,000 bonds, while those who provide service to large commercial facilities, banks, and hospitals may require a $50,000 bond. The cost of a business service bond depends on factors, including the amount your business is bonded for, your credit score, the number of employees you have, your experience in business, and the financial health of your company. The average premium for business owners with good credit scores of 700 or higher is usually between one and three percent.
What Do Business Service Bonds Cover?
Commercial crime fidelity bonds, or employee dishonesty bonds, protect your business from employees or bookkeepers directly responsible for handling the business's money. This type of bond protects your business if an employee steals or embezzles money. If one of your employees steals from a customer while on the job, you'll be covered with a business service bond. This includes a variety of situations, such as a cleaning professional stealing a diamond necklace from one of your customer's homes while they are doing their job.
How Business Service Bonds Work
Business service bonds provide a financial guarantee that contracts and business deals shall be completed according to mutual terms. These forms of surety bonds offer protections and ensure that any stolen money or property will be compensated for. There are other types of surety bonds that offer similar protections with different names. Janitorial service surety bonds protect customers from any losses incurred due to employee theft while engaged in cleaning services for residential or commercial customers. A business service bond sets your company apart from the competition because your customers can feel at ease when they hire you. If you do happen to have a bad apple for an employee, your customer is covered and will receive the proper compensation for any money or property stolen by your employee while on the job.
Why Choose Lesron Insurance?
We realize there are many insurance companies offering business service bonds in Fullerton, CA and Orange County. At Lesron Insurance, we pride ourselves on building lasting relationships with our clients. We have more than 30 years of experience providing surety bonds to Southern California builders, developers, and business owners. We invite you to check out our client reviews because you shouldn't just take our word on how reliable we are. Our team is here to help you find the lowest-rate surety bonds, including express bond programs, contract bonds, environmental bonds, subdivision bonds, license and permit bonds, and more. Contact us today to request a quote.
Our Mission is Your Success