Skip to Content
Find the Lowest-Rate Surety Bonds in Fullerton, CA
Lesron Insurance is the Surety Bond Specialist You Need
If you're new to the contractor or developer role, you may have heard of surety bonds, but do not have a total grasp on what they are. Even if you're a seasoned developer, you may still have questions about obtaining bonds and how they are used. The team at Lesron Insurance is here to help you out. We provide surety bonds Northern, and Southern California, helping contractors find the best rate and option. When you get a surety bond from Lesron Insurance, you enter into a formal contract between three parties – yourself, your client, and us. We'll ensure you not only get the best rate, but also understand all the stipulations of the contract. Together, we can ensure your project is completed on time and to the satisfaction of your client.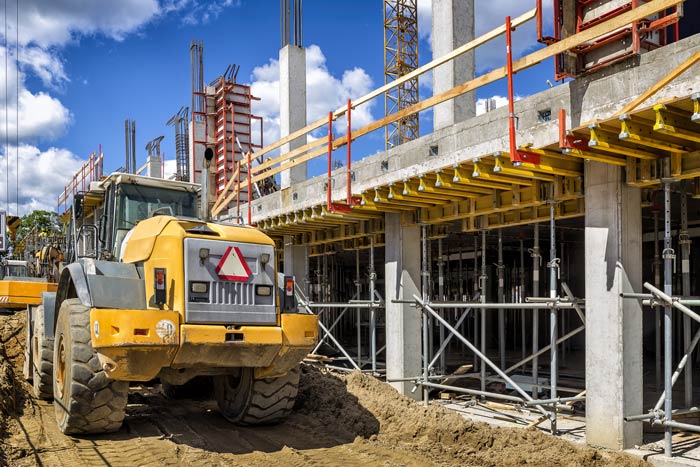 What is the Purpose of a Surety Bond?
The purpose of a surety bond is to guarantee a client that a contractor will complete a job as agreed upon. It acts as a shield against indemnity for your clients and the municipalities you operate in. When you purchase a surety bond, you are agreeing to finish a job following the rules of the agreement, and if you don't, your client is guaranteed payment from us, the insurance company. Though a surety bond acts as a form of insurance for your client, it only protects them, not you. However, it does make you more desirable to work with by telling the client you are serious about completing the job. In some jurisdictions, surety bonds are required before you are granted permits to begin work.
The Three Parties of a Surety Bond Agreement
As previously mentioned, a surety bond is an agreement between three parties. While each agreement will differ depending on the circumstances, every surety bond is, in essence, a promise that a surety company will pay the first party if a second party fails to meet the obligations of the agreement. The three parties involved in a surety bond agreement are referred to by specific terms depending on their role in the contract. The three terms used to describe the roles of the agreement are:
The Principal: This is the party that must make good on an obligation. In most cases, this is a contractor or land developer who plans to complete a project and will use the bond as a way to guarantee to the client that the work will be done. In most cases, the principal is also the person who purchases the bond.
The Obligee: This is the person who needs a guarantee that the principal will perform the work. In most cases, this will be an individual client or municipality who wants to ensure the work will be completed correctly and on time.
The Surety: This is the issuer of the surety bond that guarantees the principal will meet its obligation. Insurance companies like Lesron Insurance act as the surety for many contractors and land developers, helping them find the best rate and ensuring they complete the project for the obligee. If the principal fails to perform the contractual obligation, the surety is required to pay a set amount of money to the oblige.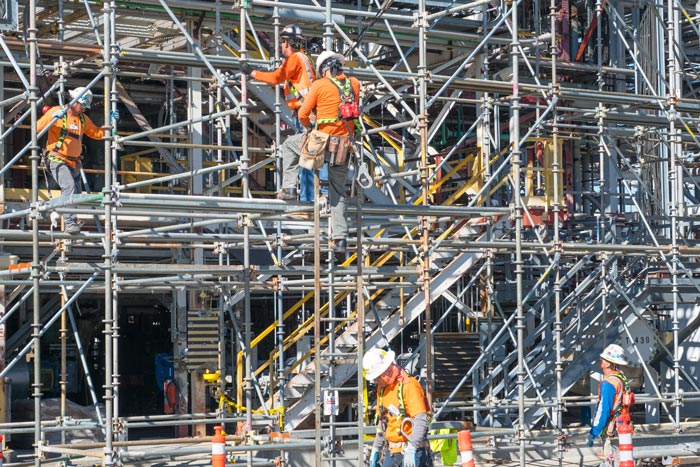 Surety Bonds Are Different than Insurance
Though surety bonds are often thought of as a type of insurance, they are actually quite different from standard insurance policies. The primary purpose of an insurance policy is to protect you. You pay regular premiums to the insurance company, and they offer you compensation if you incur losses that are covered by the policy. In this way, insurance policies mitigate your risks in return for your monthly payments. In contrast, surety bonds do not protect you and instead protect parties affected by your business, like your clients, subcontractors, or municipalities. A surety bond works to guarantee your performance, honesty, and willingness to adhere to the rules of a contract. Though you also pay a premium on a bond, it only covers the cost of underwriting and pre-qualification. If you do not meet your obligations, you can also be held financially responsible if a party proves a claim against you, which means you'll have to repay the affected parties.
We Offer Many Types of Surety Bonds
Because the types of land development and contractor projects are so varied, there are numerous types of surety bonds to help developers guarantee their work. At Lesron Insurance, we offer many different surety bond options to our clients. We only work with trusted partners, ensuring we find you the best rates. We understand just how vital the proper surety bond is to build a trusting relationship with your clients, which is why we work so tirelessly for you. Our primary goal is to help you build long-term relationships with your clients in the hope that this will lead to a lasting relationship with us as your surety provider. Please continue reading to learn more about the bond options we offer.
Express Bond Programs: The express bond programs are the best option for small and emerging construction contractors who take on smaller-scale projects. An express bond can only be used for projects that are valued under $500,000. Those contractors who have average to good credit and remain in good standing with their license have the option to bypass the regular submission process and undergo a streamlined application process that will cut out downtime. Our team can help you determine if an express bond is an appropriate choice for your business based on the size and cost of your project.
Contract Bonds: Contract bonds are for larger construction projects, and therefore are somewhat more complicated than express bond programs. This type of bond is necessary for projects valued over $1.5 million. In order to approve your company for one of these bonds, we will require more information during the submission process. You must complete a questionnaire, provide references from suppliers, as well as financial statements, bank information, and proof of insurance. There are many types of contract bonds to meet the various needs of contractors, including bid bonds, performance payment bonds, sub-contractor performance, payment bonds, and maintenance bonds. We can help you choose the right option for your project.
Environmental Bonds: Environmental bonds are often used in projects where a contaminated property is being remediated, like landfills and wetland mitigation. Contractors must also get this type of bond when they are working with environmentally harmful or dangerous, such as asbestos or hazardous waste. If you are completing any kind of work which may impact the environment, you will likely need an environmental bond. Our team is here to help you determine if a bond of this type is necessary for your project and will help you obtain one at the best rate.
Subdivision Bonds: Subdivision bonds are necessary when you are completing a project for a local or state municipality. This includes improvements to a subdivision property, like upgrading gutters, sidewalks, curbs, sewers, utility lines, and other items. This bond works to ensure the governmental agency that the work will be completed appropriately and on time. Subdivision bonds are renewed annually if the work is not completed within the initial term. Most municipalities will require you to obtain one of these bonds before you are granted the permits to begin work.
License & Permit Bonds: These types of bonds are mandated by state, municipal, and federal agencies in projects related to public spaces. They protect consumers from harm by guaranteeing businesses will follow laws and other regulations enforced by government agencies. They act as safeguards for public health, welfare, safety, and morals. These bonds will also benefit laborers, suppliers, and tax authorities. There are different types of license and permit bonds for each particular industry. The team at Lesron Insurance can help you determine which type of bond you based on your industry.
We'll Help You Obtain the Right Surety Bonds
If you are a contractor or land developer, you have to create a good relationship with your clients. This means offering them bonded services for their peace of mind. In order to do so, you must find a reliable company to help you choose and obtain the appropriate surety bonds for each project. The team at Lesron Insurance is the team you want on your side. We'll ensure you always have the right type of surety bond to cover your project. This will send a powerful message to your potential clients, letting them know you are a trustworthy and safe company to do business with. It will speak volumes about your integrity and could help you land more projects and achieve success.
Contact Us Today with Any Questions
At Lesron Insurance, we are here to help your contracting or land development business succeed through the surety bonds we provide. If you have any questions about the types of bonds we offer or the application process, please reach out to us today. We are ready to answer your questions and guide you to the appropriate bond option for you.
Our Mission is Your Success