Skip to Content
Contract Bonds in Fullerton, CA
Pick Bonds from Lesron Insurance Agency Surety Specialists
Whether you're a contractor building a new hospital or a real estate developer building a new home, you'll need a contract bond agent in Fullerton, CA who cares about your success and understands your needs. Your company's success is built on your reputation and ability to maintain partnerships with your clients. We feel the same way. That is why Lesron Insurance Agency Surety Specialists has provided bond services throughout California for over 30 years. We have developed a network of strong relationships with our clients. We don't just sell surety bonds, we sell ourselves, one honest transaction at a time. Our company is here to serve you while improving and exceeding your bonding expectations.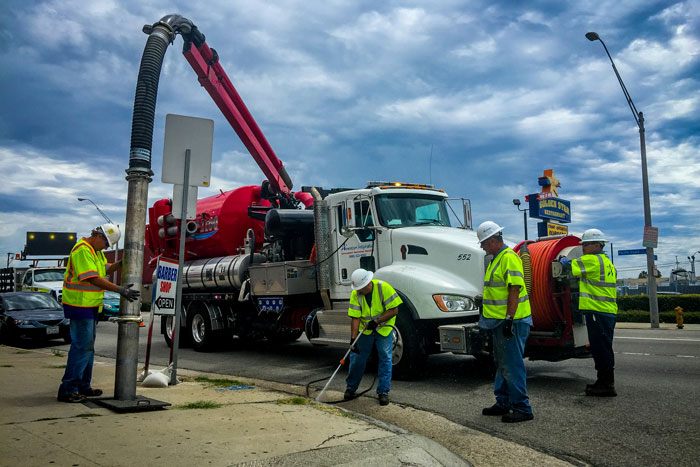 Understanding Contract Bonds
Contract bonds are surety bonds filed with the owner of the project ("The Obligee") as a condition for contractors to enter into or bid on a construction contract. They consist of two primary categories:
Bid Bonds: This bond stands a stipulation that allows contractors to submit a valid bid on a construction project.
Final Bonds: These bonds are required as a last measure for contractors to enter into a contract after the owner has accepted their bid.
Insurance carriers must issue contract bonds admitted in the state where the owner requiring the bond resides. The insurance carrier issuing any surety bond, such as a contract bond, will also be referred to as the "Surety Company" or "Bond Company."
Why Your Company Needs Contract Bonds
Contract bonds act as insurance to protect the project owner. They transfer the cost of damages to a licensed surety company when a contractor fails to perform the duties of the contract (Performance Bonds), or when a contractor fails to pay laborers and material suppliers (Payment Bond).The most common form of contract bonds stems from state and federal government agencies that require surety for projects on public property according to the Miller Act.
Contract Bond Costs
Contract bonds cost between 1% and 3% of the contract amount. The size of the bond and the contractor's financial stability, experience, and reputation determine the contract bond rates. For contractors that qualify for bond amounts up to $500,000, contract bonds cost 3% of the bond amount. For contractors needing larger bonds, the rates will be tiered based on the size of the bond. The tiered rate is essentially a volume discount for higher bond amounts. The most typical tiered rate is known as a "25/15/10 rate."  Translated, this means 2.5% of the first $100,000 of the bond amount, 1.5% for the next $400,000, and 1.0% for the rest.
Credit Checks & Contract Bonds
Contractors are subject to credit checks when obtaining a contract bond. For surety bonds, contractors will be asked to provide information demonstrating their abilities to complete the project as expected. The type of information will vary based on the kind of work and the size of the contract.
Contract Qualifications: Up tom $450,000
Several surety companies offer bonds up to $450,000 in size based primarily on the contractor's credit. To qualify for these programs, the contractor must have good or excellent credit and must not have any tax liens, judgments, bankruptcies, or past-due accounts. If a contractor's credit score is low, but does not contain tax liens, judgments, or bankruptcies, the contractor may still qualify for a surety bond with help from the Small Business Administration (SBA), collateral, or fund control.
Qualifying for Contracts over $450,000
Contractors must demonstrate credibility, capability, and capacity to complete the contract. Surety companies will review the business owner's credit along with the following information to determine eligibility: business financial statement, personal financial statement for each owner, bank references, work in progress schedule (WIP), accounts receivable aging schedule, proof of insurance (general liability), and customer and supplier references.
The SBA Surety Bond Guarantee Program
The Small Business Administration (SBA) Surety Bond Guarantee Program provides additional bond options to contractors who cannot obtain approval for bonds from another surety company. The program covers up to 90% of the liability, guarantees to surety companies, and provides approval for contractors seeking bonds for projects of up to $6.5 million.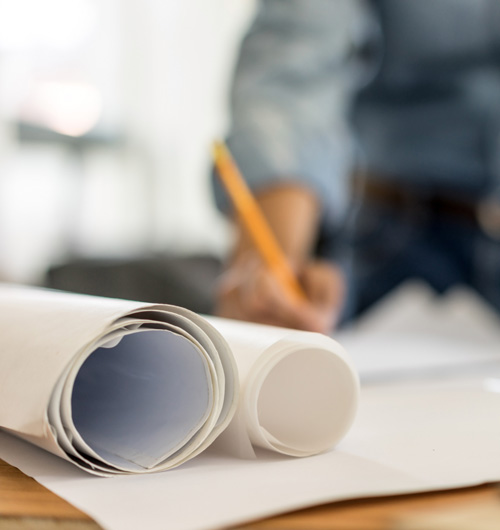 Our Standard Bond Programs
For contractors seeking larger projects over $1.5 million, the Standard Bond Programs from Lesron Insurance Agency Surety Specialists offer lower bonding rates based on financial strengths and a unique customer profile. Other surety companies require incredibly detailed information, but we work with you closely to obtain only the information we need so we can supply you with the funds and security to get your project off the ground.
Contact Us for Your Bond Contract
Let us use our experience to find you the best rates and terms for your contractor's bond. We have spent the last three decades perfecting our methods, and we can help you start your construction project the right way. Contact Lesron Insurance Agency Surety Specialists today to discuss your options and build a better tomorrow.
Send Us Your Full Contract Submission
Our Mission is Your Success